Artist Profile
About the Artist
Hello, my name is Robyn Boczek and I am a self-taught artist based in Corunna, Ontario, Canada.

Although my artwork is my hobby, I treat it as a full time passion, I find the creative process to be my main goal, and I'm always considering what to draw next. This is the reason I took the leap to setting up my own art business.

I specialize in fine detailed and realistic drawings, for now my focus is pet portraits, but in the future I'll be expanding my work to human portraits and paintings in all media.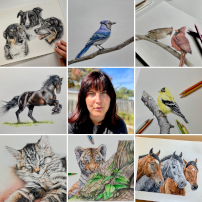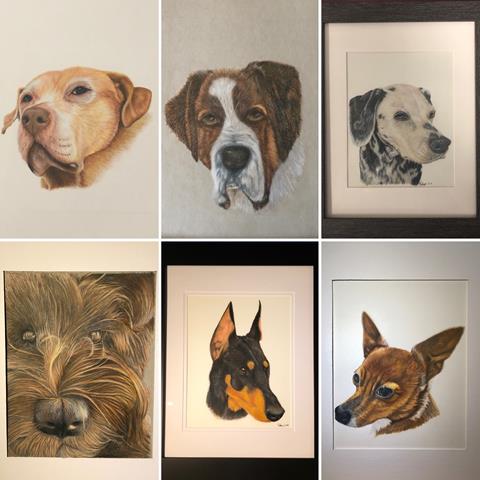 Portfolio...
About My Work
If you are searching for a unique gift or desire to possess something designed specially for you, you are at the right site. Allow me to turn your favourite photograph into a beautiful work of art.

Every piece of my work is a piece of myself, as I always put in it the same love and passion. In my work I use the finest Prismacolor pencil and Faber Castell Polychromes on Strathmore 400 Series pencil paper, drawn from your photographs. Every finished piece will be varnished so it will last longer. You can find examples of my completed portraits by going to my Gallery.

Pets are a part of the family and with that in mind I will be dedicated to creating the best possible portrait. Before sending you the final work of art I will send you a picture to see if anything needs to be changed. I have 100% positive feedback from customers every time.

Contact me today to commission your very own fine art portrait. Please keep in mind to create good work it may take a while to become a finished work of art!

I would be more than happy to hear from you so we can start the journey of making beautiful art together.

This site employs excerpts from Wikipedia for educational and informational purposes. (http)